This qualification is for anyone who works in a managerial position within the Spectator Safety environment. The full NVQ qualification will consist of nine completed units. Learners must complete seven mandatory and two optional units.
This qualification aims to assess the competence of stadium managers and safety officers. Candidates would be expected to demonstrate ability, planning for and ensuring the safety of people at an event, managing resources and developing implementing policies.
There are no formal entry requirements but Learners must be currently working in an appropriate environment and be able to
Mandatory
Plan for the safety of people attending a spectator event
Ensure the safety of people attending a spectator event
Assist the organisation to develop and implement policies
Manage your own resources and professional development
Develop productive working relationships with colleagues and stakeholders
Provide information to support decision making
Provide learning opportunities for colleagues
Optional
Manage the use of physical resources
Encourage innovation in your area of responsibility
Recruit, select and keep colleagues
Allocate and monitor the progress and quality of work in your area of responsibility
Facilitate meetings
Provide advice and support for the development and implementation of quality polices
Implement quality assurance systems
Monitor compliance with quality systems
Manage a project
How is the qualification delivered and assessed?
Learners are given a series of projects which will require them to research and document a particular subject and submit them for assessment. They will also be assessed in the workplace performing real work activities.
Awarded by: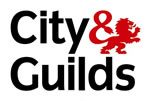 For more information, call 07973 538407 or email us.