This qualification is for anyone who works in a supervisory position within the Spectator Safety environment. The Learner must show a sufficient level of competence to complete all four mandatory as well as 2 optional units.
This qualification aims to assess the competence of senior stewards and supervisors at spectator events. Learners would be expected to demonstrate ability in preparing stewards and venues for spectator events, develop working relationships with colleagues and deal with spectator problems and emergencies.
There are no formal entry requirements but Learners must be currently working in an appropriate environment and be able to
Mandatory
Prepare stewards and venues for spectator events
Maintain stewarding in designated areas and deal with spectator problems and emergencies
Deal with accidents and emergencies
Develop productive working relationships with colleagues
Optional
Support the efficient use of resources
Manage your own resources and personal development
Manage information for action
Help to manage conflict
Control and detain people at a spectator event for action by the police
Work with others to improve customer service
How is the qualification delivered and assessed?
Learners are assessed in the workplace performing real work activities. In addition to observation, there is a range of other methods of assessment available such as written questions, witness testimony and simulation.
Awarded by: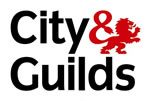 For more information, call 07973 538407 or email us.