Providing Security Services : NVQ level 2
The Providing Security Services qualification allows learners to demonstrate they have the necessary skills and knowledge to do their job. The qualification has been designed for those already employed in the security industry. The qualification focuses on six occupation areas:
Static and Patrol guarding.
Retail security.
Events security.
Reception security.
Door supervision.
CCTV operation.
The qualification covers all areas which are common to all security officers but also enables the learner to specialise in a specific security area.
This qualification is available to anyone who works within the Security environment. Candidates must show a sufficient level of competence to complete 5 mandatory units and 3 optional units.
There are no formal entry requirements but candidates must be working in the appropriate environment.
Mandatory
Make sure your own actions reduce risks to health and safety
Give Customers a positive impression of yourself and your organisation
Communicate effectively in the work place
Control security incidents
Produce documents
Optional
Promote equality and value diversity
Liaise with other services
Maintain CCTV recording media libraries and preserve potential evidence
Make sure your own actions aim to protect the environment
Maintain the security of property and premises through observation
Control entry to and egress from premises
Carry out searches of people and their property for unauthorised items
Provide security at licensed venues
Carry out searches of vehicles for unauthorised items
Arrest people suspected of committing an offence
Deal with disorderly and aggressive behaviour
Monitor areas using CCTV systems
Maintain the operational performance of CCTV systems
Provide covert security in retail environments
Detect loss and theft in retail environments
Control a guard dog under operational conditions
Deal with lost and found property
Maintain an understanding of current legislation and regulation relevant to your role
Record information relevant to your role
Prevent unauthorised items passing through ports
Respond to keyholding visit requests
Visit sites in response to keyholding requests
Present information to courts or at other hearings
How is the qualification delivered and assessed?
Learners are assessed in the workplace performing real work activities. In addition to observation, there is a range of other methods of assessment such as expert witness testimony and simulation.
Awarded by: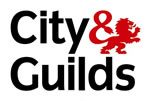 For more information, call 07973 538407 or email us