Controlling Parking Areas: NVQ level 2

The Providing Security Services qualification allows learners to demonstrate they have the necessary skills and knowledge to do their job. The qualification has been designed for people working as parking attendants and will help learners prove they are competent in their job. The qualification covers five significant occupational areas associated with the security sector:
Barrier and pay station control.
CCTV enforcement.
Display parking control.
Vehicle immobilisation.
Vehicle removal
The qualification covers all areas which are common to all security officers but also enables the learner to specialise in a specific security area.
This qualification is available to anyone who works within the parking environment. Candidates must show a sufficient level of competence to complete 4 mandatory units and 2 optional units.
There are no formal entry requirements but candidates must be working in the appropriate environment.
Mandatory
Make sure your own actions reduce risks to health and safety.
Give customers a positive impression of yourself and your organisation.
Carry out start and end of working procedures.
Deal with information relating to parking control
Optional
Promote equality and value diversity
Liaise with other services
Maintain CCTV recording media libraries and preserve evidence
Make sure your own actions aim to protect the environment
Identify and deal with parking contraventions
Monitor parking areas
Operate manual pay stations
Complete documents for immobilising and de-mobilising vehicles
Apply and remove immobilisation devices
Load and unload vehicles on to and from vehicle transporters
Carry out vehicle operations
Complete documents for removal of vehicles
Use hand held IT equipment on patrols
Collect and process payments
Operate computer controlled barrier parking systems
Recognise and respond to confrontational situations
Carry out parking and traffic enforcement using CCTV
Monitor areas using CCTV
Maintain the operational performance of CCTV Systems
How is the qualification delivered and assessed?
Learners are assessed in the workplace performing real work activities. In addition to observation, there is a range of other methods of assessment such as expert witness testimony and simulation.
Awarded by: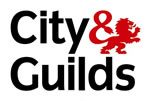 For more information, call 01788 892050 or email us.