Conflict Management
In many jobs, you could find yourself faced with customers or members of the public who become aggressive or even violent. This qualification will help learners recognise when a situation is becoming confrontational and take steps to diffuse and calm the situation. It is appropriate for anyone who may encounter such situations in the workplace, such as those working in the security, care, transport or education sectors.
Qualification Structure

Level 2 Certificate in Conflict Management
The level 2 qualification consists of 1 unit which focuses on the following:
Assess and reduce the risk of violent behaviour in the work environment.
Identify behaviour that indicates an escalation towards violence and take appropriate measures to avoid or calm and defuse the situation.
Identify post incident support and report the circumstances to provide information for personal and organisational learning.
How is the qualification delivered and assessed?
To complete the certificate learners will need to complete 30 hours of training.

Assessment will be by a multiple choice test and practical assessment. .
Awarded by: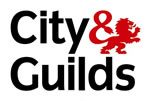 For more information, call 01639 795116 or email us.