Business & Administration NVQ: Level 2
This qualification is for anyone who works within an office environment covering roles such as junior assistant, receptionist, office assistant, contact centre operator and administrator. The full NVQ qualification will consist of five completed units. Learners must complete two mandatory and three optional units.
This qualification aims to assess the competence of those working in an office environment. Learners would be expected to demonstrate ability, commitment, motivation and determination. The Learner would be expected to work with a minimum of supervision and take part in some decision making scenarios.
There are no formal entry requirements but Learners must be currently working in an appropriate environment and be able to Mandatory
Carry out your responsibilities at work
Work within your business environment
Optional
Ensure your own actions reduce risks to health and safety
Manage customer relations
Manage diary systems
Organise business travel and accommodation
Deal with visitors
Process customers' financial information
Operate credit control procedures
Store, retrieve and archive information
Research and report information
Organise and support meetings
Use IT systems2
Use IT to exchange information2
Word processing software2
Spreadsheet software2
Database software2
Presentation software 2
Specialist of bespoke software2
Use a telephone system
Operate office equipment
Prepare text from notes
Prepare text from shorthand
Prepare text form recorded audio instructions
Produce documents
Work effectively with other people
Calculate critical dates for sentences
Make administrative arrangements for the appearance of individuals at Court
Make administrative arrangements for the movement of individuals outside the custodial establishment
Administer documents for the appeals process
Administer personal money for individuals in custody
Prepare documentation to help authorities decide the conditions on which to release individuals from custody
Make administrative arrangements for the release of individuals from custody
Contribute to maintaining security and protecting individuals' rights in the custodial environment
How is the qualification delivered and assessed?
Learners are assessed in the workplace performing real work activities. In addition to observation, there is a range of other methods of assessment available such as witness testimony and simulation.
Awarded by: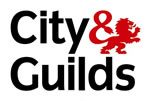 For more information, call 01639 795116 or email us