Door Supervisors
Under the Private Security Industry Act 2001, anyone working as a door supervisor in England or Wales needs to hold a Licence to Practise from the SIA and in order to obtain this Licence, learners will need to hold a qualification approved by the SIA. The Door Supervision qualification is approved by the SIA and will help learners obtain their Licence.
The qualification consists of the following units:
Roles and Responsibilities of Door Supervisors
Conflict Management for Door Supervisors
The qualification takes learners through everything they need to know about the roles and responsibilities of a door supervisor, as well as how to deal with difficult, and sometimes even violent, situations. It will help learners to recognise when people are becoming aggressive, or things are getting heated and potentially dangerous, and equip them with the skills needed to calm things down before they get out of hand.

How is the qualification delivered and assessed?
To complete the certificate learners will need to complete 30 hours of training. Learners will be assessed by taking two 1 hour multiple-choice examaminations.
Awarded by: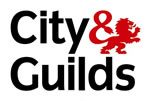 For more information, call 07973 538407 or email us.