Deliverers of Conflict Management (level 3)
The SIA has specified Conflict Management training and assessment as a requirement for licensing for all security operatives who interface with the general public. Trainers who deliver Conflict Management training for the qualifications for Licensing will be required to hold a SIA endorsed and QCA accredited qualification in the design and delivery of scenario based Conflict Management
There are two units for this qualification:
Knowledge, Understanding and Application of the Principles of Conflict Management
Designing and Delivering Conflict Management Scenario's
UNIT 1
The aim of this unit is to provide the basic understanding to deal effectively with workplace violence.
UNIT 2
The aim of the unit is to provide basic competence to deliver scenario based Conflict Management training.
To achieve the City & Guilds Level 3 Certificate for the deliverers of Conflict Management Training candidates will need to complete both units one and unit two.
Learner pre-requisites
It is expected that trainers who register for the Level 3 Certificate for Deliverers of Conflict Management Training will already have experience of training/instructional techniques. They should have:
A formal recognised teaching/training or learning/instruction qualification (or have embarked on one) and
Knowledge and working experience of the relevant industry or sector as appropriate (i.e. security industry, hospitality sector, etc)
How is the qualification delivered and assessed?
To complete the certificate learners will need to complete 60 hours of training. A proportion of this time will be spent in a classroom situation and a proportion will be by guided learning

Assessment will be by a multiple choice test and practical assessment. .
Awarded by: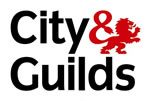 For more information, call 01639 795116 or email us.